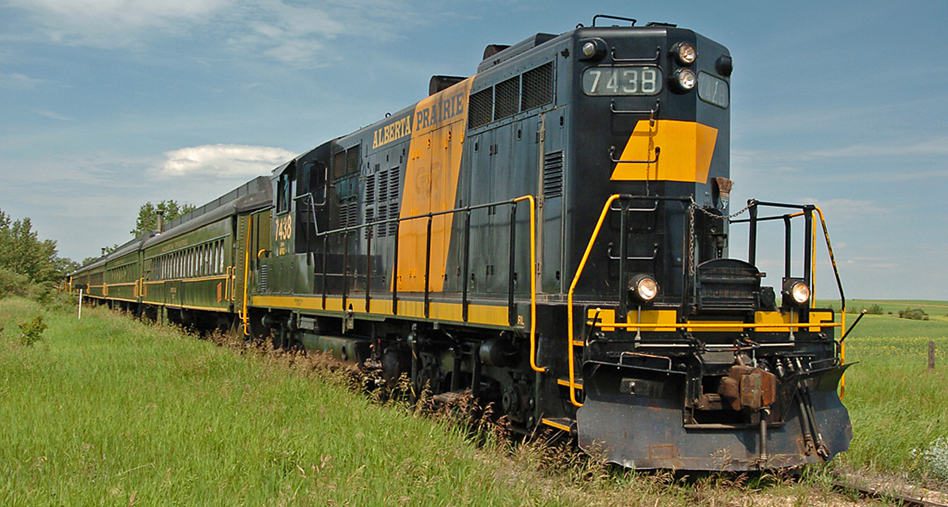 COUNTRY DINNER – BIG VALLEY (Diesel)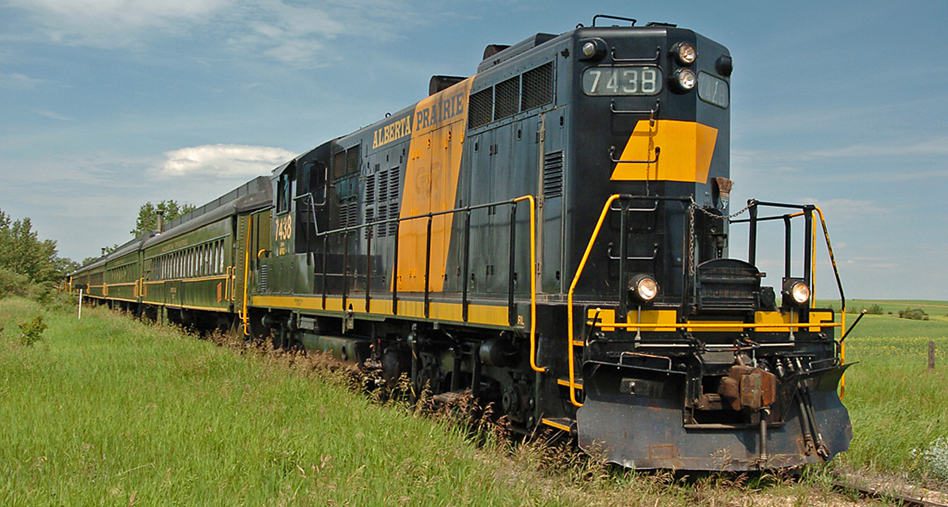 (A) Adults (14 & over) $135.00, Children (3 to 13) $75.00, 2 & under n/c.
This trip includes live entertainment both in the coaches and in the Lone Star Saloon, a full course buffet style oven baked chicken meal at hall in Big Valley, time to visit Jimmy Jock Boardwalk, and explore a fully restored 1912 Canadian Northern railway station, the blue church on the hill – St Edmund's, the McAlister Motors community museum. the Big Valley Hand-tool and Collectables Museum, the Big Valley Rail Car Museum, and the roundhouse and elevator interpretive centres. There is a high likelihood of train robbery by horse-mounted desperadoes.